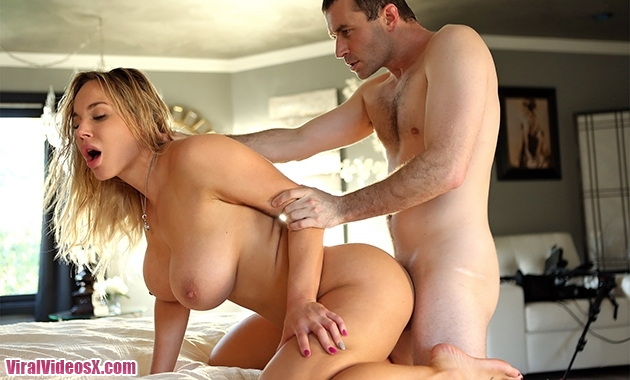 Escena de Porn Fidelity bastante potente, protagonizada por la potente rubia
Olivia Austin
, junto al actor James Deen, la escena tiene mucha miga, todo comienza de buena mañana en el baño, donde Olivia se prepara para irse a trabajar, se ha peinado, perfumado, maquillado, solo le queda vestirse, pero justo antes de salir del baño aparece James, que la coge de malas maneras y la sube al mármol arrancándole la ropa! El resto es un polvazo donde los agarrones, tirones de pelo, cogidas de cuello y demás prácticas violentas! La escena tiene su morbo, sobretodo si sois de los que os mola la caña en lo que al sexo se refiere. Olivia se lo pasa en grande pese a verse en algún que otro momento humillada y vejada! Buena escena altamente recomendable!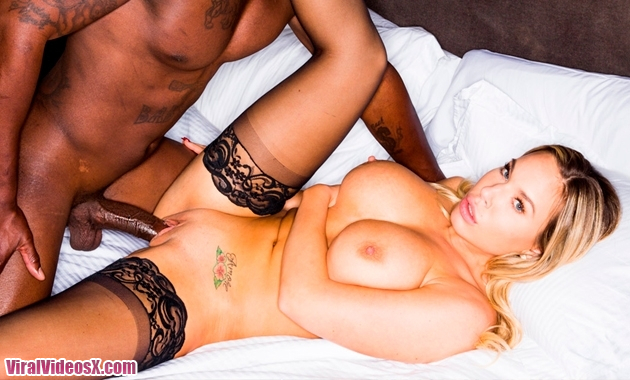 Olivia Austin siempre le han gustado las pollas negras de grande dimensiones, pero grandes grandes. Y en su cumpleaños va a recibir un regalo muy especial de su marido, un polvo con una polla negra XXL. Esta madura no se asustan ante tal tamaño tiene cuerpo para aguantar eso y mucho mas. La domina sin despeinarse hasta que hace que esa gran polla pierda semen en grandes cantidades, esta chica sabe como ordeñar a cualquiera. Que la disfruteis, buenas pajas.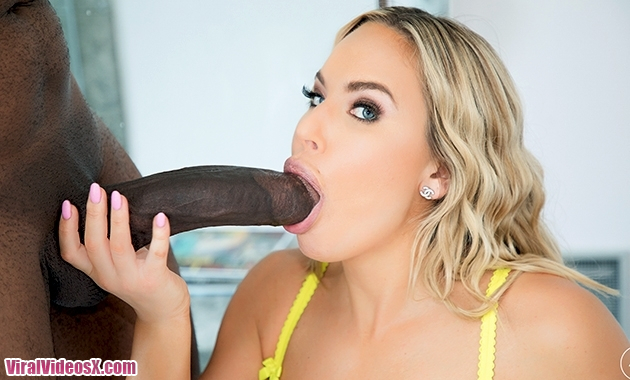 Olivia Austin
se enfrenta a su desafío
MÁS GRANDE
aún, ¡DREDD! Olivia Austin es una hembra incréible, tiene un look de supermodelo, tetas gigantescas, culo bien redondo y firme, para follar durante dias. Ella se rie de nosotros en el baño con su lencería amarilla con medias negras mientras Dredd termina en la ducha. Esta rubia cachonda no puede apartar sus manos mientras se frota y exprime su enorme perchero, y pasa sus manos por ese culo perfecto. Olivia ayuda a Dredd a secarse antes de caer de rodillas y envolver esos deliciosos labios alrededor de su gran polla negra. Él la pone en posición y se folla su coño bien húmedo desde atrás hasta que se cambian a la habitación mas adecuada para follar más cómodos. Esta reina insaciable no tiene suficiente de esa polla gigante aunque ella chupa y se la folla en todas las posiciones imaginables. Después de que Dredd le da caña mientras ella tiene múltiples orgasmos con sus gritos característicos, deja caer su carga de semen por la garganta de Olivia. Esta escena no te la puedes perder de ninguna manera!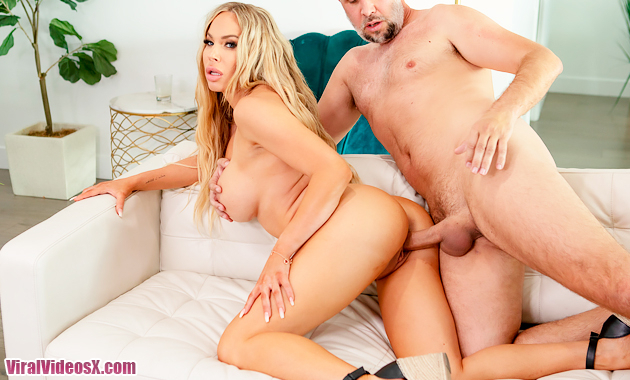 When
Olivia Austin
finds another woman's panties in her husband's car, the scorned wife quickly puts it up for sale online. But she'll have to sell it quickly! Keiran Lee drives a hard bargain, but Olivia sees this as an opportunity to get back at her cheating husband by not only selling his beloved car, but by fucking the man who she sells it to!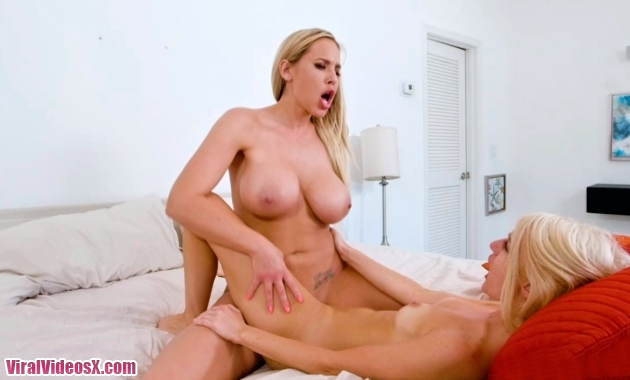 Olivia Austin
is trying to focus on her chores, but she keeps getting distracted by her step-daughter Jeni Juice who is having phone sex. The horny teen eventually leaves the kitchen to go masturbate in her bedroom. Olivia eventually walks in and catches her, but Jeni completely ignores her presence! Pissed off, Olivia interrupts the masturbation session and punishes the unruly teen by ordering her to clean her room.
Jeni Juice
reluctantly obeys, but is not fast enough for her demanding step-mom! That?s when Olivia decides to teach the stubborn teen a lesson! She bend her over the bed and spanks her before fingering her pussy and asshole like the good little slut she is! Then, Olivia gets Jeni to lick her big tits and dripping wet pussy before fucking the attitude out of her!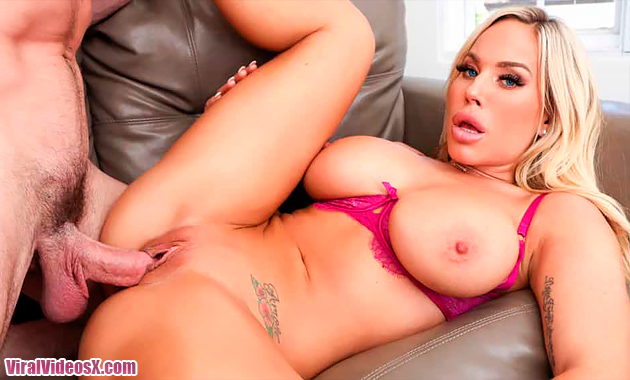 DDFBusty presents another 4k premium porn exclusive featuring stunning glamour porn goddess
Olivia Austin
. Charles Dera has dropped by the gorgeous Milf's home which is for sale and when their meeting is finished they both realize they actually have some unfinished business that doesn't pertain to home buying at all. See the curvy assed, big tittied temptress caught masturbating by the prospective buyer who of course is totally turned on at the sight of her salacious behavior. The blue-eyed babe gladly deepthroats his huge cock that he's offered up before bending over for some deep doggy before mounting his thick shaft for a ride, cowgirl style. See their intense encounter come to an end when Mr. Dera sprays his spunk into her naughty mouth.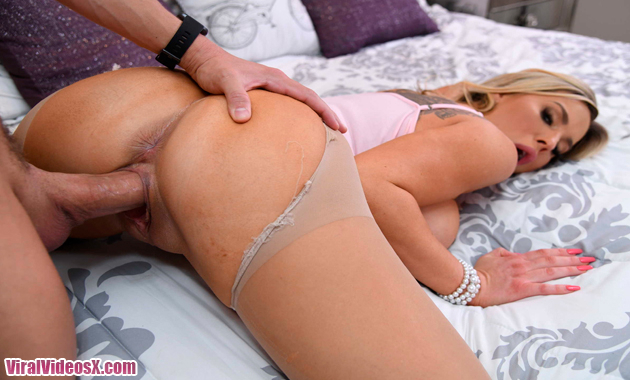 Olivia Austin
is the upstanding, but extremely horny, owner of a bed and breakfast, so when a young couple arrives to stay with her, she seizes the opportunity to seduce Xander Corvus, which is made both possible and tense thanks to the fact that Xander's wife is a notorious sleepwalker. After showing Xander and his wife to their room, Olivia sneaks back in and corners Xander, giving him a stealthy handjob through the shower curtain that escalates into wild sex and a narrow escape.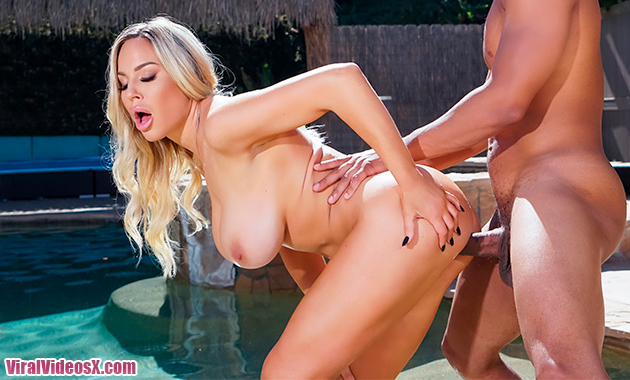 Sexy Olivia Austin is playfully lounging in her pool, when unexpected visitor, Ricky Johnson, arrives. Things quickly get sexy when Olivia graciously invites Ricky into the water. It does not take anything to jump into that large black cock to be mounted from different positions to get an abundant semen discharge in ...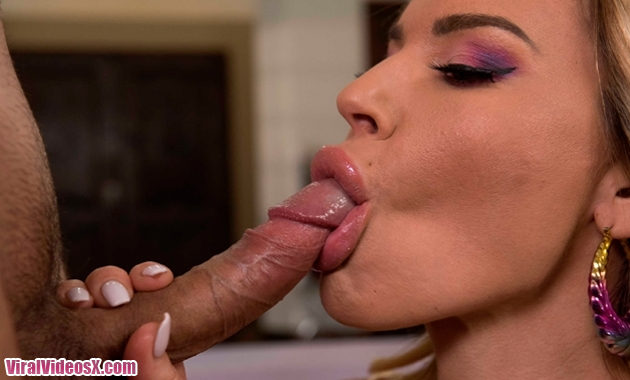 Blonde bombshell Olivia Austin blows bubbles by the pool while showing off her ample assets before getting a good, hard fucking from Jay Smooth. We all know what this piece of blonde can do, as it dominates everything related to the world of sex, from a great blowjob to an incredible fuck, going by knowing what position makes the ...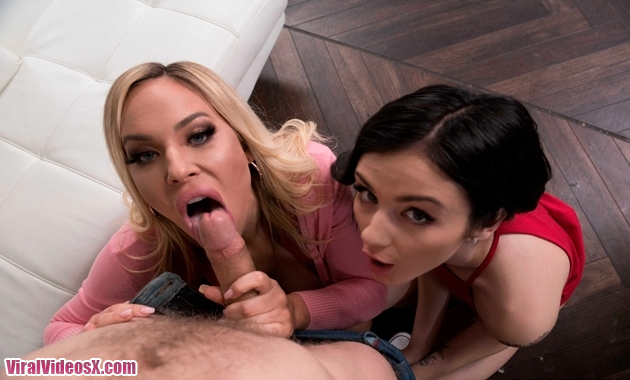 Las tetas perfectas de Olivia Austin apenas están siendo retenidas por su blusa, y eso realmente dificulta la sesión de estudio de hoy. Son solo un par de perfectas, redondas y llamativas trampas de semen. Michael no puede evitar mirar fijamente esos pechos perfectos y su culo bien alegre, Olivia es la puma definitiva. ¿Y qué mejor accesorio que una adolescente como Rosalyn Sphinx? Si te gustan las curvas y el control, o la agilidad y la exigencia de tu corrida, esta es una educación que no querrás perder. ¿Puede el intrépido Michael manejar tanto a una MILF devoradora como a una adolescente astuta? Sólo hay una forma de averiguarlo?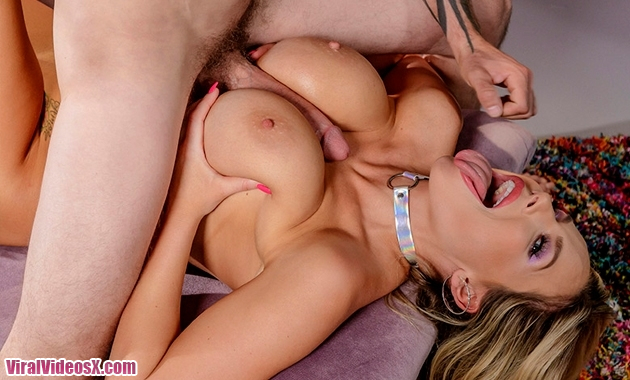 La nueva versión de la sexy muñeca Brazzers está en el mercado y ahora viene con algunos accesorios nuevos. Scott Nails no sabía qué esperar cuando se topa con la muñeca empaquetada, pero una vez que abre el paquete, ella se lanza sobre su gruesa y jugosa polla, llevándose hasta la garganta. Scott está en el mejor momento de su vida y no podría estar más agradecido.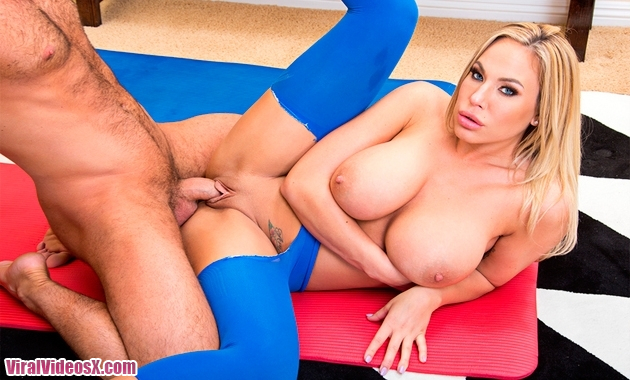 Olivia Austin
's doing her son's baseball coach a solid by giving him a private yoga lesson to help him deal with some injuries he's been having lately. He's all game for it, especially when he sees the tight you pants and top she's wearing, accentuating her big ass and big tits! On top of that she starts doing all these crazy yoga poses that remind him of nothing but fucking! That reminder gives him a bulge in his pants, one that Olivia sees, likes and even touches when she's stretching his quads. Next thing you know Chad's big dick is in the cougar's mouth and they're fucking to do just what they set out to do ? improve stretching and blood flow!Pounding
Free Porn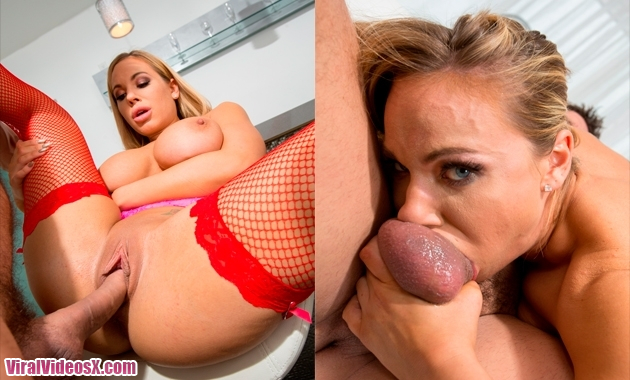 Olivia Austin
es una rubia norteamericana de ascendencia polaca y checa, y del otro lado tenemos a Manuel Ferrara, un frances con una buena herramienta de trabajo. Olivia la verdad que trabaja en esta escena con suficiencia sin nervios y con un ritmo envidiable, se nota que es experimentada en esto del porno.
Free Porn