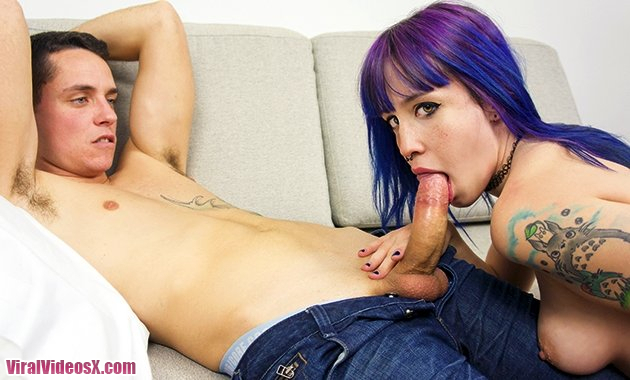 Una de las caras más bonitas que tiene el porno, la andaluza Lilyan Red. Es su segunda escena para RedDevilX, aquí la primera de ellas, con un año de diferencia entre una y otra. Ya con más experiencia, vídeos como éste para PublicDisgrace lo demuestran, cogiendo tablas en trabajos que no son fáciles de llevar, follando más duro y más salvaje, pero con ese punto dulce e inocente que esperamos no pierda nunca a lo largo de su carrera.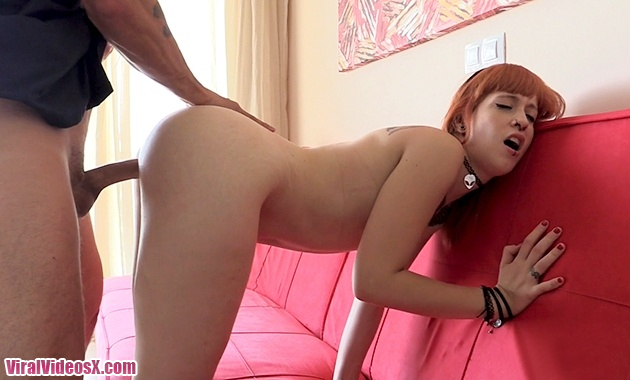 Siempre es una buena noticia volver a encontrarnos con una nueva escena de esta preciosa gaditana pelirroja llamada Lilyan Red, la española no ha dejado de trabajar desde que comenzó su incursión en el mundillo del porno, y hoy se pone frente a las cámaras de "Fake Cop" donde sucumbirá a los encantos de un policía corrupto que se la follará como es debido, a cambio de meterla en más problemas!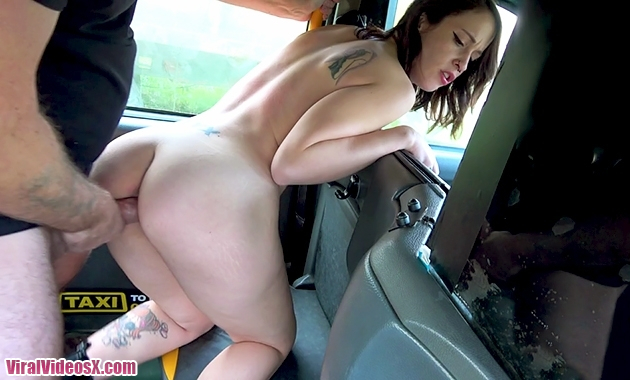 Que ganas teníamos de volver a ver trabajar a Lilyan Red, la gaditana que nos ganó el corazón hace ya algún que otro año cuando apareció de la nada, con ese pedazo de culo que dios lo ha dado, y follando como una cerda por todas las productoras españolas! Después dió el salto al otro lado del charco, para grabar con alguna que otra productora extranjera, dejándonos escenas tan interesantes como este "Fake Taxi", donde Lilyan se sube tan sonriente, y como de costumbre en esta serie, acaba follada en la parte de atrás del taxi, por un afortunado que ha vuelto a probar a que sabe su tremendo trasero!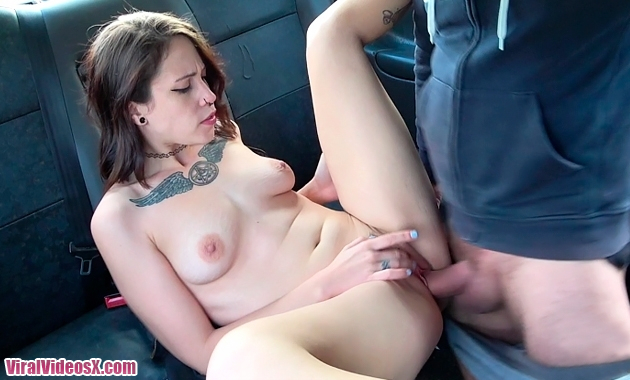 Me di cuenta de que una imprudente estaba por el costado de la carretera y me estaba haciendo señas, así que dejé que Lilyan Red sentara en el asiento trasero. Lilyan se dirigía al centro de la ciudad para hacer su turno en un club de striptease. Se sabe que en mi tiempo libre disfruto visitando esta clase de clubes, así que le ofrecí un trato: ¡Me desnudaría si me mostraba sus tetas y su culo! Su sonrisa me hizo saber que estaba interesada, y la velocidad con la que se quitó la ropa me dijo que estaba emocionada. Me uní a Lilyan en el asiento trasero, donde me dio una mamada, luego me estiré ...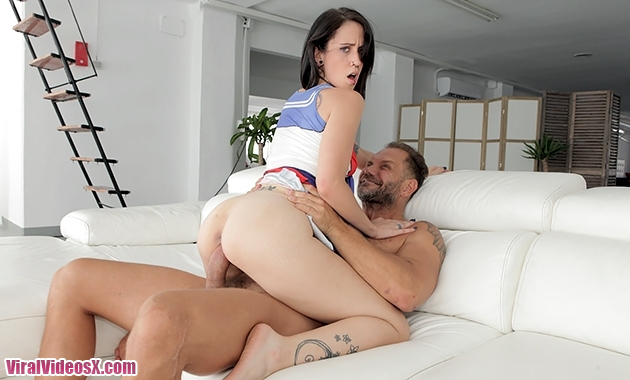 Vuelve el número uno del porno español, don Nacho Vidal en una de sus series llamada "Young latina pick up sluts", esta vez con la gaditana Lilyan Red, ya la conocéis, gran parte de su carrera en el porno teñida de pelirroja y ahora un cambio de look a morena, pero su pedazo de culo sigue siendo reconocible por todos los que la seguimos desde que empezó a follar delante de las cámaras! Hoy Lilyan tiene un hueso duro de roer, ya que va a grabar con un rabo que como bien sabéis, no cabe en un vaso de cubata, pero la gaditana tiene coño para eso y más, mucho más. No os perdáis como cabalga sobre el pollón de Nacho, y cómo encaja todos los empujones en la postura de "la cuchara"!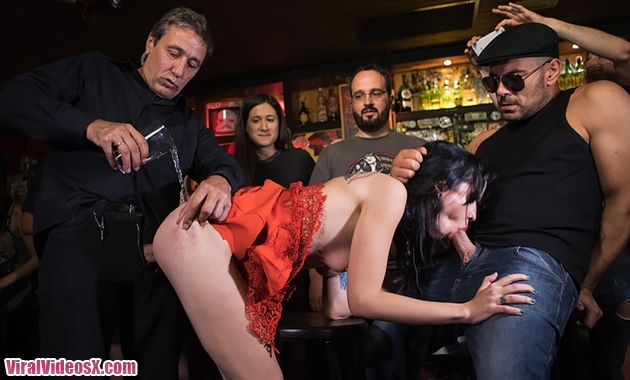 Según cuentan la gente de Public Disgrace para su degenerada serie "Kink", Lilyan Red es una masoquista que adora ser humillada en público. Su apellido rinde homenaje al color de su cara cuando se encoge de hombros porque se la regaña en público. Steve encadena sus muñecas y tobillos con esposas de policía que la dejan indefensa y completamente a merced de su sádica mente. Él la desfila por un mercado de flores y lentamente la decora para que sea su jarrón particular. Steve sabe exactamente qué tipo de misericordia le gusta a Lilyan y se la lleva a un bar donde un grupo depravados maníacos del sexo la esperan para devorarla. Lilyan está completamente abrumada por semejante situación y se rinde mientras es arrojada sobre un taburete de la barra para que Steve y otro hombre se la follan con fuerza.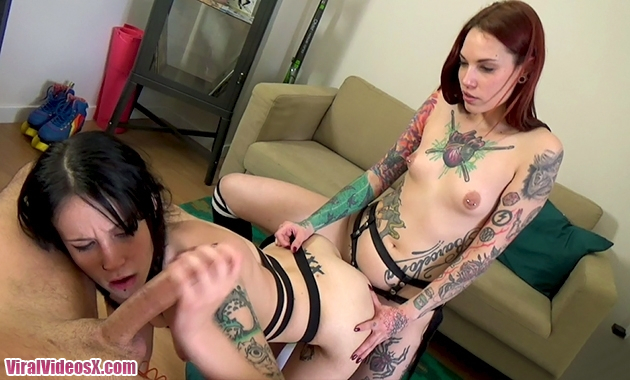 Complicidad máxima entre
Silvia Rubi
y
Lilyan Red
, hay un momento en el que la catalana aparece con un strap-on a la cintura para penetrar a la algecireña mientras hace una mamada y beso negro a Monty. Después también es penetrada Silvia, pero por el actor, mientras Lilyan espera bajo ella a que caigan algunas gotas de la corrida final. Siempre destacar las miradas de Silvia a la cámara. Lilyan también es una chica especial, y sí, "especial", porque es un gentilicio oficial de la gente de Algeciras, tiene su gracia. Aun así lo es por ella misma, y creo que es el primer vídeo que vemos suyo en el que aparece morena, tras haberla visto con el pelo morado, lila, violeta, rosa, rojo, naranja, azul o verde; tan colorida como los tatuajes de ambas.
Free Porn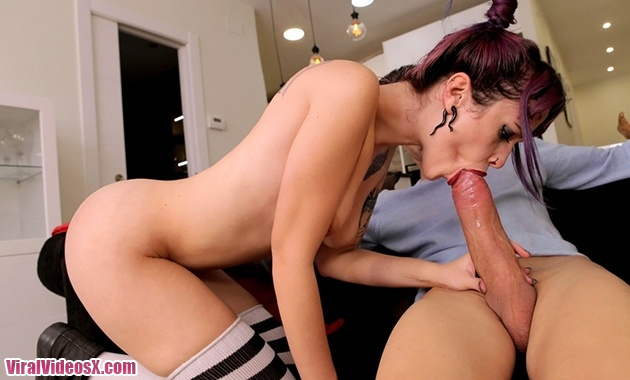 Not very common we get couples visiting MikesApartment, but today was one of those special days. They traveled from Madrid and seemed pretty tired and desperate to find a place. After giving them the tour of our humble abode, all
Lilyan Red
and Kevin was close on the deal and go on about their vacation. Only thing was, they couldn't afford the place. So we did the best we could do to accommodate this lovely couple.
Free Porn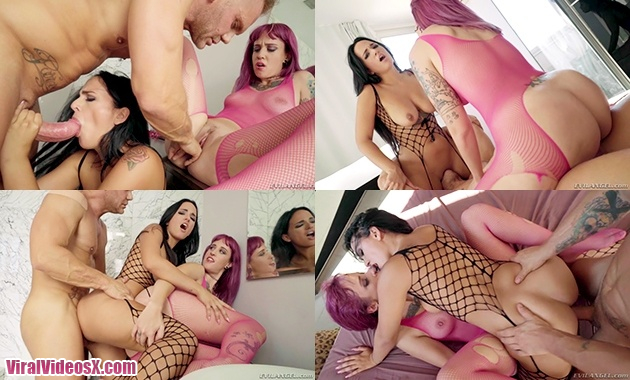 Two 20-year-old Spanish cuties, slender redhead
Lilyan Red
and the absolutely gorgeous
Claudia Bavel
, visit director Nacho Vidal's home studio to pose for provocative photos and drive him crazy with lust. Nacho tastes Claudia's sweet pussy, pinching her plump cunt lips. She wraps her mouth around the director's massive cock, bobs on his meat, then eats his asshole as Lilyan takes over deep-throat duty.
Free Porn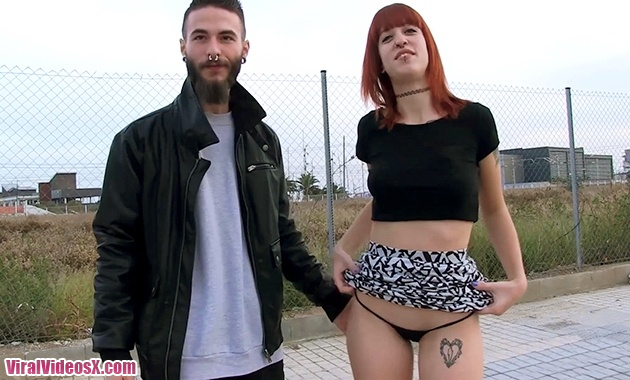 La andaluza
Lilyan Red
es la primera de todas en ir a la caza de hombres de la mano de Porndoe Premium, ¡afortunados hombres! Eso sí, esto tiene sus consecuencias, y es que no todo el mundo sabe funcionar en el sexo delante de desconocidos, con focos y cámaras delante. Por suerte a la gaditana le sobra simpatía para hacer de ello una escena igualmente morbosa, divertida, y suficiente para gustarnos del descaro de esta pelirroja en la calle, y lo caliente que es poco después en el sofá.
Porno Gratis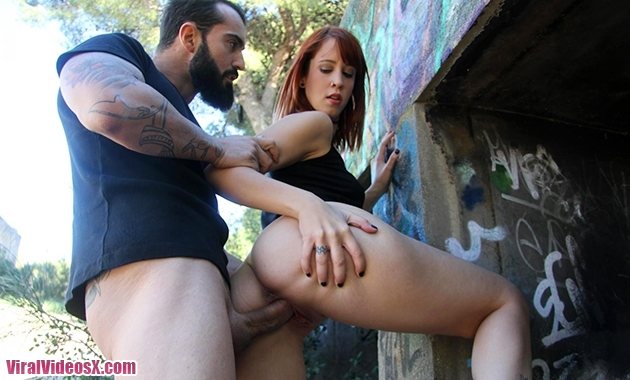 La española
Lilyan Red
le está comiendo la polla a Miguel Zayas en mitad del campo, donde cualquiera puede verles. La pelirroja nacida en Cádiz el 8 de Agosto de 1991 comenzó su carrera como actríz porno allá por el año 2013. Tras grabar varias escenas para otras productoras, llega hasta Porndoe Premium para follar a lo perrito y luego cabalgar como una perra en celo. Ojo al pedazo de culo de esta chica que es de otro planeta!
Contraseña enlace MEGA:
elreyx.com